About us
Oranje Tractor was established by the two of us, and a whole lot of friends, family and guests. So, this is our story...
With careers in the health field and a comfortable life in the city of Perth one might wonder why, a couple of decades ago, we packed up and headed south. Some might call it a sea change, but it is really about pursuing one's dreams ...and a little touch of madness!
In 2000, after we'd built our sustainable, energy efficient home and established the vineyard , we then opened our doors (and hearts) to travellers using the WWOOF scheme. In exchange for their assistance with myriad tasks around the farm, we provide good food, great wine and a comfy bed. During the past dozen or so years we have hosted almost 400 such guests, many of which we remain in close contact. You will see a small sample of them below. The couple featured with us in the above photograph are a lovely French duo who have now grown into a family and settled in nearby Denmark (Western Australia).
Murray was raised in the Albany region on a dairy farm and fled, as most school-leavers do, to continue his education in Perth. Although he studied physical education, most of his work has been in the health promotion field. He has a naturally 'green thumb' which he clearly inherited from his mother, and a penchant for hard work like his father - who was until recently still farming on the adjacent property. Murray is the creative genius of the oranje tractor team: he took the photo of the tractor that's been used on the label, and he developed the name oranje tractor as well as most of the garden sculptures. He's always on the lookout for anything rusty, dusty or dented and then installs them wherever he can get away with it. The result-plenty of vintage and rustic country warmth and character.
Pamela, on the other hand, was a born and bred city slicker who, despite becoming interested in wine from an early age - particularly during her post-adolescent surfing ventures to the south-west of WA - studied human nutrition. It wasn't until the early 1990s, when she became aware of the external course offered by Charles Sturt University at Wagga Wagga, did she renew her hope of being involved in the wine-making business. Pam completed the wine science degree in 2000 and has worked as an assistant winemaker for several of the local wineries. In 2002, Pam was awarded a Churchill Fellowship to study organic grape and wine production in the USA and Europe and in 2004 was the National winner of the professional category of the Vin de Champagne award. The prize - an educational tour of the Champagne region of France - was a very memorable one, despite the many hundreds of Champagnes she and the other two winners tasted! Since then she's completed a Diploma of Gastronomy at the University of Champagne - Ardenne, of course, and is one of very few graduates from Western Australia.
The Dog's Tail
Merlot the Wine Dog....is our beloved, rascally Jack Russell Terrier. He's a "rough-coat" and came all the way from Tamworth, NSW...so he's a music dog too!
You'll probably be greeted by him as you arrive. He's friendly and gentle as long as you're not a rabbit!
He's often found digging for mice in the garden, or chasing silver-eyes - those pesky little birds that eat our fruit and grapes.
our book - This Tractor Life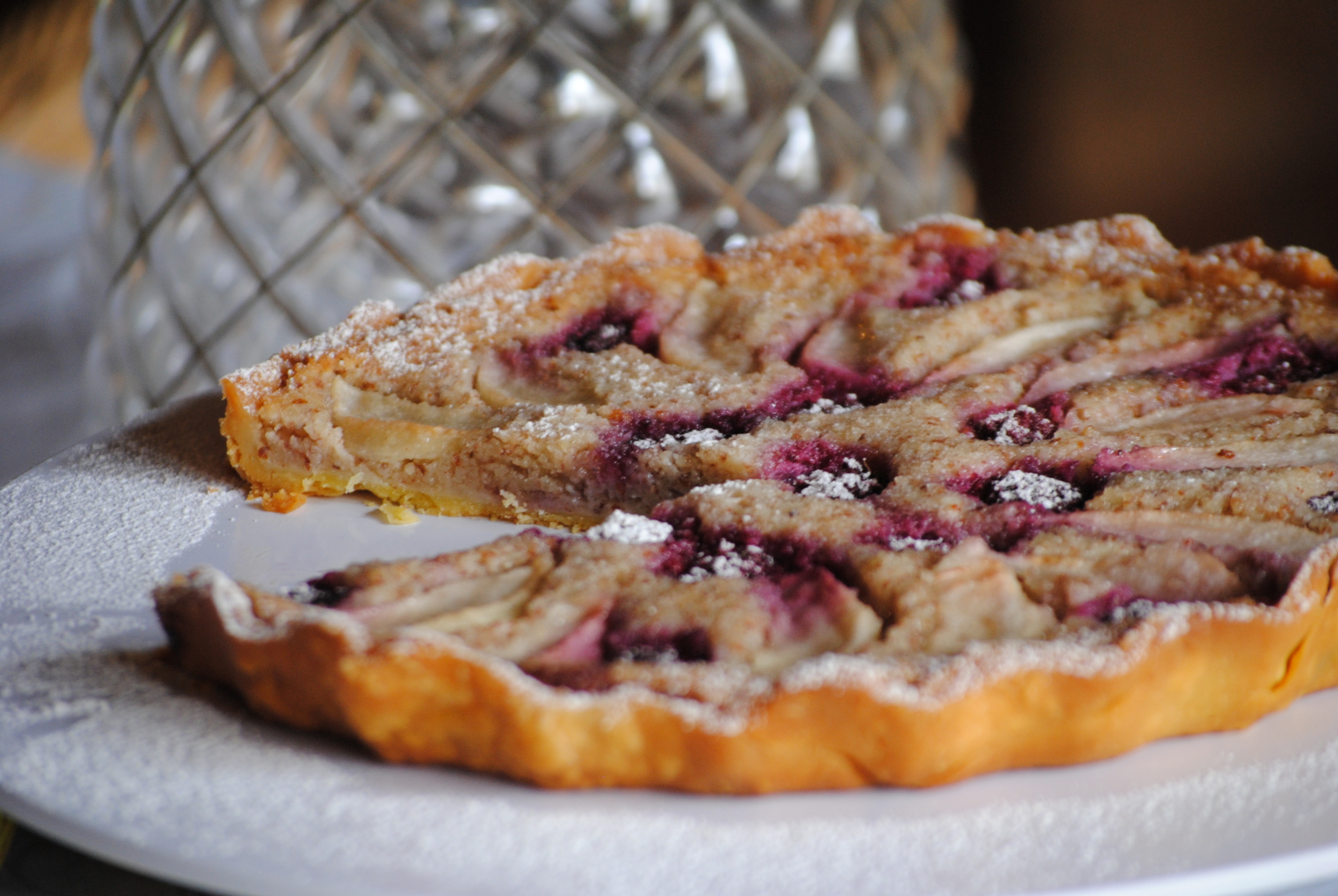 Part-cookbook, part-storybook, This Tractor Life provides an insight into life on an organic vineyard. It is also tribute to those who love to travel and those who love to eat, and especially those who've done both with us here at Oranje Tractor Farm, a small, family winery on the pristine south coast of Western Australia. Most of these 'travel-eaters' have shared part of their lives and their heritage with us, under the Willing Workers on Organic Farms (WWOOF) host scheme and hail from all corners of the globe - from America to Spain, Berlin to Tokyo, Anaheim to Peripignan and further. Together, we have enjoyed an incredible culinary adventure, and it is only right that it now be documented, so that you and others can enjoy it too!
See the blog This Tractor Life for more info and jump here to our online shop to purchase a book or two - surely a bargain at only $38.95 (plus postage) each?
"Where would we be without woofers", we often ask ourselves. If you haven't seen the back label of our wines, then you're probably wondering just what "woofers" are! Well, they're travellers from all over the world who stay with us and provide valuable help in the vineyard and garden, in return for accommodation, meals and of course appropriate amounts of oranje tractor wine. It's a fabulous scheme as we get a "cultural exchange" as well as additional labour, and our visitors get to experience "Ozzie" culture and farm life, as well as free lodging.
For a small fee each year, our enterprise is listed in the WWOOF guide that backpackers and others purchase in order to select their hosts.
Our guest book reads like a UN conference... Dutch, Japanese, Norwegian, German, English, American, Canadian, Swiss, Austrian and even Slovenian woofers have all graced our table over the past 14 years. We can now say "bon appetite" in 9 languages, and have even developed our very own Ozzie version... "Bonza Tucker, Mate!"
Our Vineyard
Located at 64 metres above sea level and less than 10km from the coast, the Oranje Tractor vineyard experiences a true maritime climate. Our latitude - 34°58'40.97"S - puts the vineyard smack bang in between the 30th and 50th parallels which is where the majority of the world's premium wine production takes place. Similar maritime-climate wine regions include Bordeaux, Champagne, Alsace, most of Germany and Tasmania and these all enjoy a long, cool growing season that is ideal for growing grapes for wines of distinction with impressive structure, natural acidity and minerality.
The Great Southern Wine Region is a vast geographical area – the largest in Australia, and one of the largest in the world – and thus has a variety of climate classifications. On the south coast, due to the close proximity to a large body of water (the Southern Ocean) we have cold wet winters and mild summers. Annual rainfall is around 900 mm, with more than half of that falling between May and September (Winter and Spring).
The mean January temperature (wine-geek speak for assessing grape growing conditions) is 19.1oC which places us in the same category as Chablis, Friuli, Tasmania and Champagne. Our summer, December until the end of March, is generally warm and dry but can experience numerous rain events, with average daily temperatures considerably cooler than most other Australian wine regions.
The gentle slopes of the Oranje Tractor vineyard that you can see here today are what's left after 2500 million or more years of exposure to the forces of nature and the retreat of the ocean. Our valley (where our home is located) is white sand that goes many metres deep, and the slopes where the vines grow have ancient gravelly soils, perfect for achieving outstanding quality from our vines.
The combination of latitude, climate and soils all help to produce key component flavours in our fruit; minerality, delicate fruit flavours, beautiful natural acidity, and thus enable the wines to achieve balance, elegance and subtlety.
Albany is located in the south-western corner of Western Australia around 400 km south of Perth - an easy morning's drive (around 4 hours from the Perth city limits).
The area is fast gaining a reputation for quality wine production to rival its more famous Margaret River neighbours, and the food is superb - you need only to hear that our Farmers Market won the Vogue Entertaining Magazine's Farmers Market of year in 2008, and that Russell Blaikie' s first book "Must" features many of the region's producers and their amazing products to appreciate just what a cornucopia we enjoy!
And the climate is wonderful - just don't tell anyone!